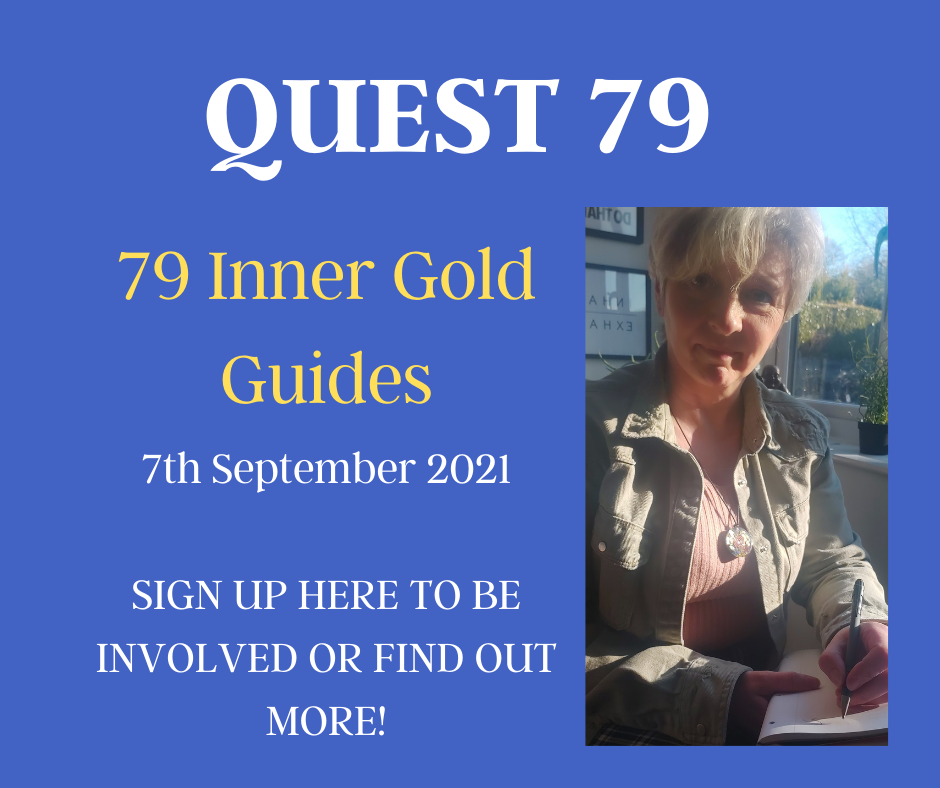 Welcome to our Quest 79 Inner Gold Guides global vision for the
7th September 2021
Rachel Earing & Karen Darke (MBE) invite you to attend one of the 79 Inner Gold Guides Workshops/events, on the 7th September (7.9.21) who will be giving FREE sessions in EFT (Emotional Freedom Techniques) / NLP (Neuro Linguistic Programming)  / Sound Therapy / Reiki / MBIR (Mindfulness Based Inner Repatterning) / TARC EFT (Background to EFT) / TARC Energy Dance / TARC Yoga (Emotional Yoga) / Hypnotherapy / Cuddle Therapy / and so much more with Guides from all over the world!
We aim to spread happiness around the Globe and already have 8 countries signed up within our 79 Inner Gold Guides so please do help us spread the word and share our page on your Social Media!
HOW THE DAY IS EVOLVING SO FAR.
We are encouraging everyone who reads this page to play the Schuman Resonance throughout the day to enhance the Quest 79 theme.  This is the earths natural vibrational frequency as at 7.83hz is as close to 7.9 vibrationally to help us all evolve with our planet in the most natural of ways.
Attendees complete a questionnaire before and after the Workshops to help gather Happiness Data (optional)
Attendees Donate towards Quest 79 / Charities as an energy exchange for the days events.
0700             Opening Drumming Ceremony
0710              Workshops Commence around the world 
79 Inner Gold Guides work collectively to bring harmony and happiness and eleviate stress and anxiety by helping individuals tap into their "Inner Gold Essence".
2015        79 Inner Gold Guides come together (Zoom) to send healing to each other.
2030       79 Inner Gold Guides send healing out towards the planet
2100       Drumming Ceremony Ends the Inner Gold Guides Event