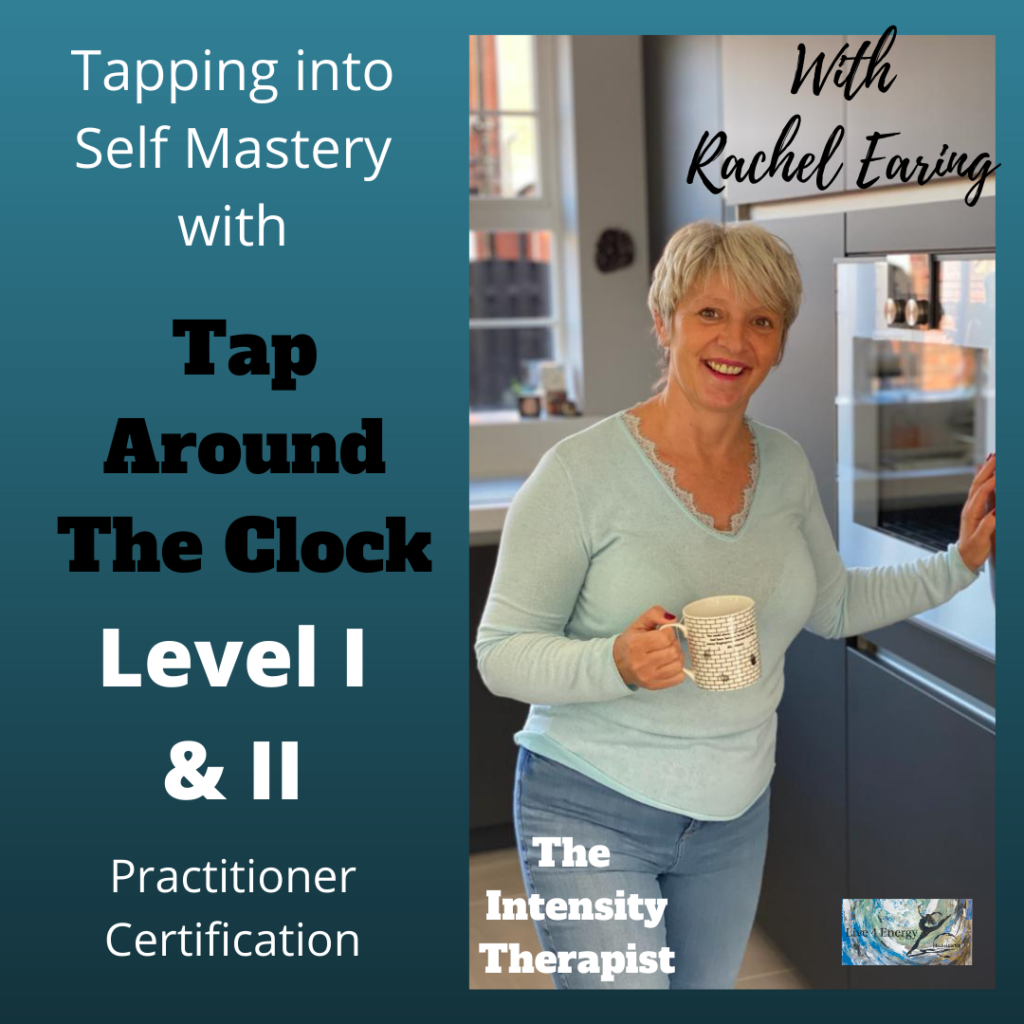 Welcome to our Beautiful journey together of discovering YOU!
If you have any issue logging in at any time please let me know by email Rachel@live4energy.co.uk or drop into the Facebook Group with #Tech
If at any time you begin to feel overwhelmed with your emotions please share in the Facebook group, where myself of members, will help you through it, or use the Safety Script to help yourself through the process below.
We are all here to help each other and there will be moments when you will wonder what on earth is surfacing on certain meridians.  I cannot tell you which ones, because this is your journey and your energy system.  It will depend on what is ready surface at the time.
The reason we repeat this process once we have completed Level I, is because each time we do this new things arise.
Yes, we really are that complicated!
Enjoy the course and I look forward to seeing in here. xx
Requirements to Gain your Certificate:
Completing the Course Segments (videos) & Journalling on your own journey through the 1st 12 Modules.
3 Case Studies on other individuals.
Final Exam to complete the course.  You will gain access to this at the end of the Course.
Resources
App
Book
Charts
5 Videos a Week (60 in total)
PLUS Bonus Videos
Facebook Group to share continued growth & Network.
Live Q&A Session on Sundays with Rachel or your Pod Leader
Q&A Session with Rachel Monthly via Zoom.
Opportunity to become a Pod Leader throughout the 12 months (Paid Positions)
BONUSES
Introduction on How to Set Up Your Business
Insurances
GRPD & Privacy Policies
Marketing Strategies
Social Media Opportunities (Speaking in groups, lives and networking)
12 Meridians: We look at One of these a Week.
Stomach / Spleen / Heart / Small Intestine / Bladder / Kidney / Pericardium / Triple Warmer / Gall Bladder / Liver / Lungs / Large Intestine Meridians
Day 1 – Introduction video and journal
Day 2 – Negative emotions
Day 3 – Physical symptoms
Day 4 – Positive affirmations
Day 5 – Join it all together, introduction, video and journal
Day 6/7 Family share time and try out new emotions
THE FOLLOWING TERMS & CONDITIONS MUST BE COMPLETED AND SIGNED BEFORE TAKING THIS COURSE.