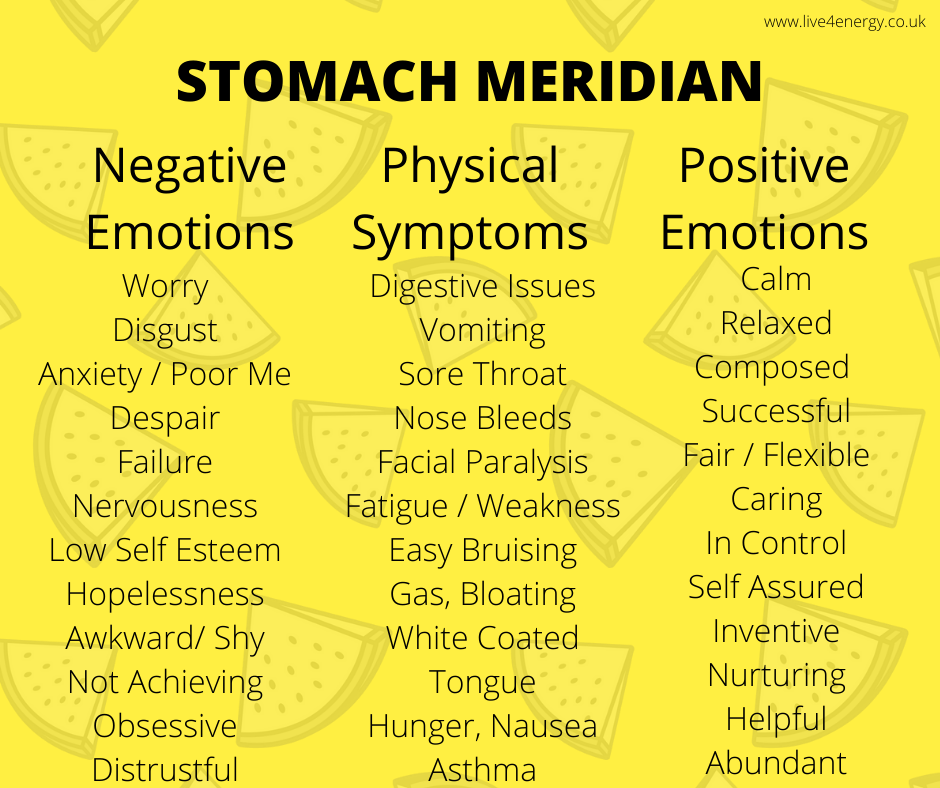 This short course gives you an insight into how paying close attention to your emotional and physical sensation in your body really tie into your life events and experiences.
The course has been harnessed into 5 sections for you to really tune in and tap into your magnetic field for this specific area.
Your mind and body contains vital information within your magnetic field, which processes from every cell of your body through to the outside of your body.  Memories stick to certain areas of your body & mind and tell their own story of a particular part of your life.
Much like the chapters of a book tell a tale with the whole story, so does your body and mind and together the masterpiece of your life unfolds.
Within this course you will discover what the Stomach Meridian holds for you in relation to Your life and You alone.
Yet, it will also give you clear indicators on what others may be experiencing too, improving your growth and understanding of our family, friends and colleagues.
We will specifically be looking at:
Negative Emotions:   Worry & Disgust and how they fit into your life.
Physical Symptoms:  Gas, bloating & Stomach pain/ butterflies (IBS type symptoms)
Positive Emotions:     Relaxed and In Control
Resources
5 Videos
PLUS TARC Video
Journal
Access to TARC Facebook community to share and discuss findings.
Please sign, agree and return our terms and conditions before taking this course
Tap Around The Clock Video (to be completed at least once a day)