The First Preventative Health Care package on the market which actually provides significant results on your Mental Health, with a family Mindset.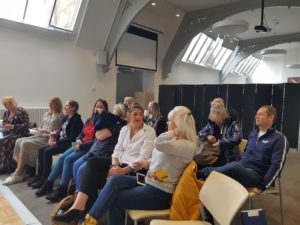 "Resilience is impossible to attain without risk……"
Live4Energy's main objective is to help others THRIVE, emotionally, physically and spiritually.
We believe it takes just 5 steps to achieve this:                                       
STEP 1   AWAKEN
STEP 2   ENGAGE
STEP 3   TRANSFORM
STEP 4   INSPIRE             
STEP 5   SUSTAIN
Have you ever found yourself wondering why the same type of events/circumstances keep happening to you throughout your life?
You think you've tackled the hardest lesson of your life and then without any great warning you find yourself on an even bigger spiral of events. Resulting in being even more overweight, anxious, more emotionally drained in your relationships, more financially frightened, and life is just becoming more and more difficult to cope with?
YOU'RE NOT STUPID!  
These spiral of events in your life are certainly NOT because your stupid.  Neither is it because you haven't managed to logically work out, what and why, it keeps happening!
So why can't you sustain the cycle of change?
MEMORIES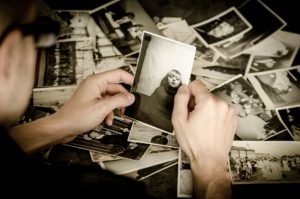 Scientist can now prove that memories are passed down through generations, attaching themselves to our energy field.  Now some of these memories may be wonderful and give us purpose and focus on how to move forward however, there are many negative emotional memories which we question "are they serving you well right now"?
(When I say release memories I do not mean forget them but release the old emotion attached to it. For example, emotion attached to an angry face, sarcastic voice, etc, which when released allows you and your energy field to react from a new perspective when a similar event happens again.  Thus allowing a change in behaviour patterns)
Imagine you know the skills and methods of releasing old memories blocked in your lifespan and beyond.
Imagine what would you achieve?

Imagine it relieved some physical pain too.

Imagine being able to help those you love and care about do the same.
Imagine not only discovering what Your dreams are….. but fulfilling them.
Imagine being at PEACE with yourself.
THE CATCH: 
Although there are 5 Steps to achieving this,   PLEASE do not be fooled into thinking that once you have gone through each stage you are FREE and that's it….
There's no….   I'm OK now! I'm fixed! I can go back to doing everything I did before!.
Yes there's is always a catch…. isn't there!
You see life isn't meant to be that simple.  Sorry!
Life works in a SPIRAL and when you start the journey of being Awake, you've taken the first step off the hamster wheel you've been living on.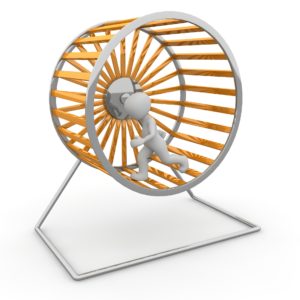 You're energy system has protected you your whole life and it will keep testing you to make sure you want to make these changes to your life.  So you will keep being given new life challenges, emotionally, physically and spiritually (energy field) to make sure you want these changes badly enough.
So unless you keep ENGAGING, TRANSFORMING, and INSPIRING you will SPIRAL on a new but familiar wheel.
The question is……    Which Spiral do you want to be on?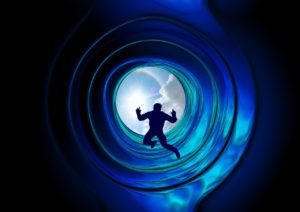 Live4Energy are FUN, ENGAGING and will help you TRANSFORM emotionally, physically and spiritually.
We INSPIRE you and your family to work together to take these simple yet life changing skills with you for life.
We provide SUSTAINABLE environments for you to keep working together and with others.
NOTE:
The higher your Vibrational Frequency the quicker and easier it is to bounce back from the following:- (the more Positive and Sustainable your Emotional and Physical state is)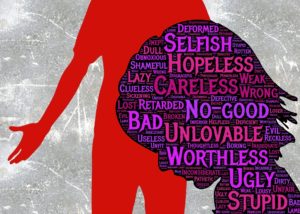 | | |
| --- | --- |
| Feeling like a victim or powerless | Experiencing yo-yo (up and down) self-esteem or weight loss/gain |
| Feeling shy or awkward / Feeling unworthy | Easily influenced by peers (peer pressure) |
| Allowing others to take advantage of you | Being bullied  /  Bullying others |
| Experiencing self-doubt/lacking confidence/in a slump | Lying/sneaking/cheating |
| Being irresponsible / Being disrespectful | Lacking self-respect |
| Feeling Shame / Embarrassment | Experiencing cold feet/fear/nervousness |
| Feeling down/sadness/depressed | Experiencing anger/"life's not fair" |
| Being negative/having a "bad" attitude | Feeling moody or grumpy |
| Feeling "jinxed" or experiencing bad luck | Not achieving their goals |
| Drifting/lack of direction | Thinking they needs things/circumstances to be happy |
| Reluctant to change | Making mistakes / bad decisions |
| Experiencing disappointment or failure | Feeling Guilty or not worthy |
What can Live4Energy do to help this process?
We provide a 5 step process to understand, engage then achieve sustainable relationships.
We provide an action to prevent, repair and sometimes reverse each negative symptom as they appear in relationships.
We provide tools for each individual to take away with them and use effectively to do that, emotionally and physically.
We provide regular sessions throughout the year to clear the symptoms before they become significant problems.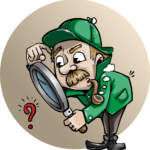 We provide options for you to engage in your mental health intelligence and move forward with a certificate for Level 1, Level 2 and Level 3 attendance on our ETIS Lifestyle Programmes.
A more in depth look at the issues needing resolving or enhancing within your unit. (Just £810 for upto 5 people)
You will all have different ares of growth you would like to work on and this system allows you all to understand what your aims and goals are.  Allowing you to work together, supporting each other, rather than straining against each other, to reach an end goal, which actually may be more similar than you realise.
Confidence and Self Esteem growth, Resilience Building, Trust and Teamwork; Finances, Creativity and Body shape.  The choice is yours.  Totally flexible package to work on what will help you the most.
Advanced –  ETIS Lifestyle Programme(10 Months)
Let's get to the root of the issues holding you back.   A full and intensive programme over a 10 month period.  Time for all 5 members to have multiple 1 to 1 sessions, plus group work to help you all move forward together. (Just £1599 for upto 5 people)
Face to Face or/and Online Sessions.
Fully Flexible to suit your lifestyle needs within a 10 month period.
Perfect for work colleagues, friends, families, university students, new relationships, refreshing old relationships, grass root community groups, musicians, sporting groups, dance and theatre groups, charities and so much more….
BESPOKE ETIS LIFESTYLE PROGRAMME :  Contact us direct to discuss
Perfect for Organisations, Schools, Universities and Charities.  An ETIS Lifestyle programme adapted specifically for your organisations family needs. Here to promote a stronger work force, resilient, inspired and driven to work together with compassion and clarity moving forward.
QUESTIONS TO YOU:
Are you preventative or reactive, to your groups needs?

Are your team?
Do you think it would improve communication if you were?
Are you struggling to see your way forward?
Do you feel stuck, swamped and everything's moving too fast; work, school, life in general?
Are you struggling to think how to keep up, never mind get ahead?
If any of these points above resonate with you then give us a ring today to discuss further.  We're very friendly and every question is taken with care, consideration and confidentiality.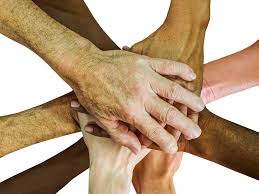 COMMITMENT OF CARE
What does our Commitment of Care mean to you?
No pill for a quick fix.  No NHS timescales. No time wasting. Just effective results & information on learning how to communicate with your mind and body in the language it actually it understands….. the language of vibration and communication.
Using our tools and knowledge within your group/family, provides them with a Commitment of Care and Investment from you.  This gives them a unique bond of trust that this really is about them, and their specific needs and wants.
This empowers your team and provides a deeper loyalty towards you and your unit.  This is how we become sustainable and evolve together.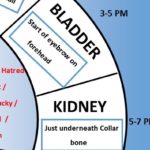 EVOLVE
It's TIME to adjust our learning processes to the tip of scientific know how.  Groups and families in the UK now, more than ever, need to lead the way to INVEST in their Mental Health to evolve humanity and thus our planets future.
We can be in control of our own destiny.
We can manage our own fears
We can transform our lives.
We can inspire others to do their version of this.
We can sustain ourselves and each other through this.
Once this begins to happen then:
Societies Mental Health may lead to having a POSITIVE impact on health, emotionally and physically on all ages.  

It would impact on our families and their future. 

Children would feel more in control of the world they are being told is falling apart around them.

Hope is a driving force to move forward with positive action.

Employees would react if their organisation gave them and their family that support

Resilience does come for Risk Assessing life.

Without risk it is impossible to become resilient.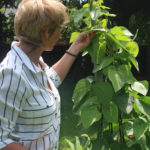 LET'S GET TO THE ROOT OF IT
If the root of all issues are addressed and given a flexible and sustainable approach to deal with them then the sooner we will have the capacity to make REAL Inspirational and Valuable progress within our families or organisations.
Live4Energy offers Families in any organisations, big or small, a fully Evaluated & Certificated Programme which covers Individual or Group work on their Emotional and Physical Health Awareness Issues over a flexible 6 week , 12 Week or 10 month period.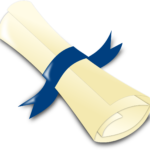 A certificate for each individual which guarantees they have undertaken a commitment of care to themselves. That you have started the process of self responsibility in clearing old issues and gained new skills to continue to do so.
Perfect for kids, teens & adults starting School, University, working life, first relationships or settling down together.
Breaking Down Old Belief Systems
Breaking Down barriers on Physical Pain
Building Self Esteem, Confidence and Creativity
Breaking down Trauma, Bullying, Abuse, Addiction, Fear.
Breaking Down Anxiety, Stress & Resistance to Change
Results in Resilience and Relaxing
Skills for Life to deal with Life's Challenge
Live4Energy is bringing real peace of mind to families and organisations and helping them work together effectively for all our futures.
We also opening up the opportunity for organisations and individuals to support local schools and community groups in the same way.
Part of our Social Responsibility is to give these services for free or at a very low cost to low income families, schools, community groups and young people.   You will be able to donate towards these courses or become involved ask about our ETIS Pay It Forward Scheme coming soon.
Please get in touch to let us know your interest or discuss your needs so we can help you move forward to be YOUR AUTHENTIC SELF.