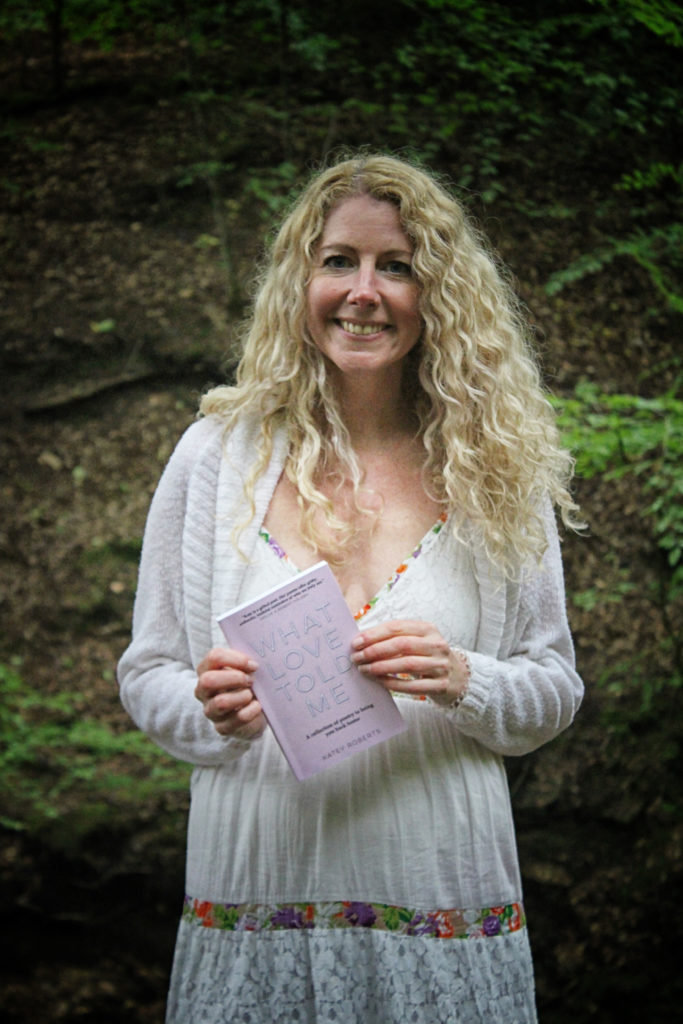 Kundalini Yoga and Meditation
Katey Roberts qualified as a Kundalini Yoga Teacher in 2016 and has personally felt the magic of this powerful type of yog, which allows us to accept ALL of the emotions it can bring up, to aid deep transformation.
She doesn't consider herself a stereotypical yoga teacher as she cannot touch her toes (!), but since Kundalini Yoga is mostly done with eyes closed, it doesn't matter, as it is an extremely compassionate yoga which allows you to have your own experience and find out what you need most for your own growth, development and healing without comparing yourself to others.
For those who struggle to sit in silence with regular meditation, the mantras also allow us to activate a powerful meditative state where we can drop down into our hearts to practice self-love and compassion.
Writing Workshop
Katey is the author of the book 'What Love Told Me' which is a collection of poetry from the heart.
She will be leading a writing workshop during our retreat, where she will be guiding us through a writing technique which will access our Inner Voice so we can express ourselves through free-writing and speak our truth.
She is passionate about writing and will reassure and encourage you if you label yourself as 'not creative' or 'definitely not a writer' to really empower you to trust your intuition about the words you wish to say.   You may also feel called to use this practice to write your own chapter for the book.
Reiki 1-2-1s
Katey will be offering Reiki taster sessions during the retreat.
Reiki can help if you are experiencing any of the following:
– stress, exhaustion, pain or depression.
– blocked or supressed feelings and emotions
– areas in your life where you are "stuck" and feel unable to move forward