THE ENERGY ALCHEMIST COURSE
18 Months of learning and training for Energy Alchemy Certification (Approved by the  CMA – Complimentary Medical Association). 
Your Energy Therapy Business created in 1 package for you!
Confidence comes with Clarity & Consistency!
Starting  9th January 2022
Register Below.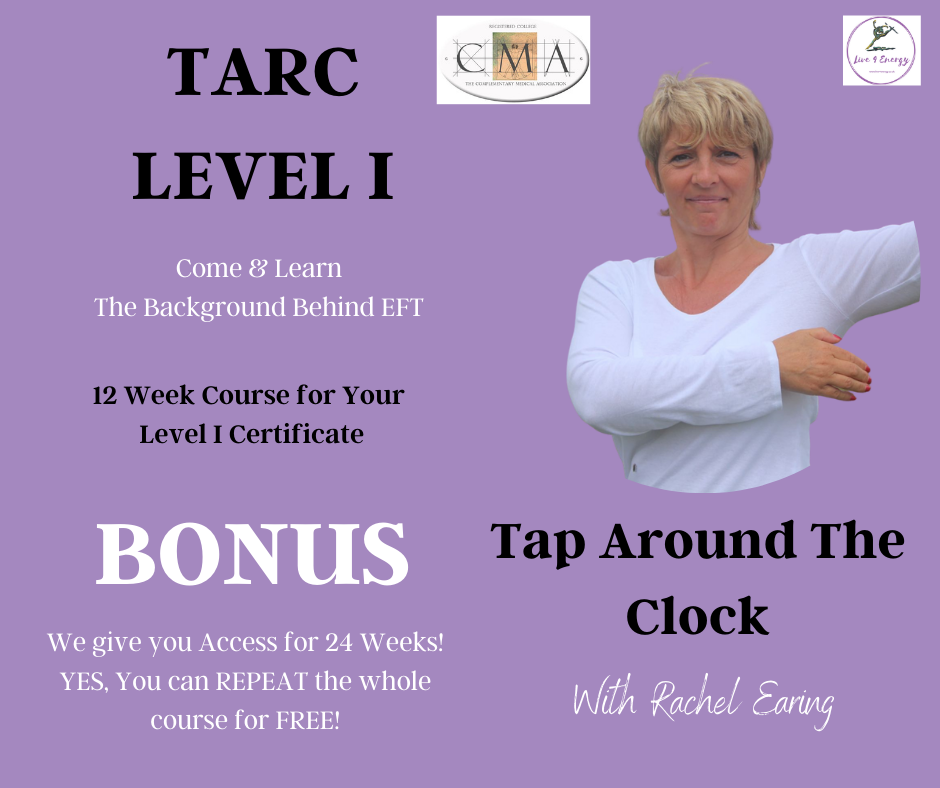 ENROLEMENT Details below……
TARC EFT – Tap Around The Clock (The Background behind EFT)
Practitioner Level I & II Combined
(Access for 12 Months)
12 Meridian Modules using Tap Around The Clock
Plus:
Basic Business Set up Information (Insurance / GDPR / Privacy Policy / Consent Forms)
Practitioner / Client conduct.
Preparing for a Session
Working with Colours, Ho,Oponopono, Language,  Cell Alignment & Ancestral Lineage
ENROLEMENT details below…..
TARC EFT – Level I & II
Level 1 = 12 Meridian Modules to be completed before access to Level II opens up.
1 Meridian a Week
Tapping Technique for each Meridian
Negative, Physical & Positive Aspects uncovered through the initial 12 modules.
Weekly Q&A Session on Zoom
Certificate of Completion.
This course must be completed before moving onto Level II
Practitioner certificate (is desired) is upon acceptance of 4 case studies, exam and 25 hours client completion.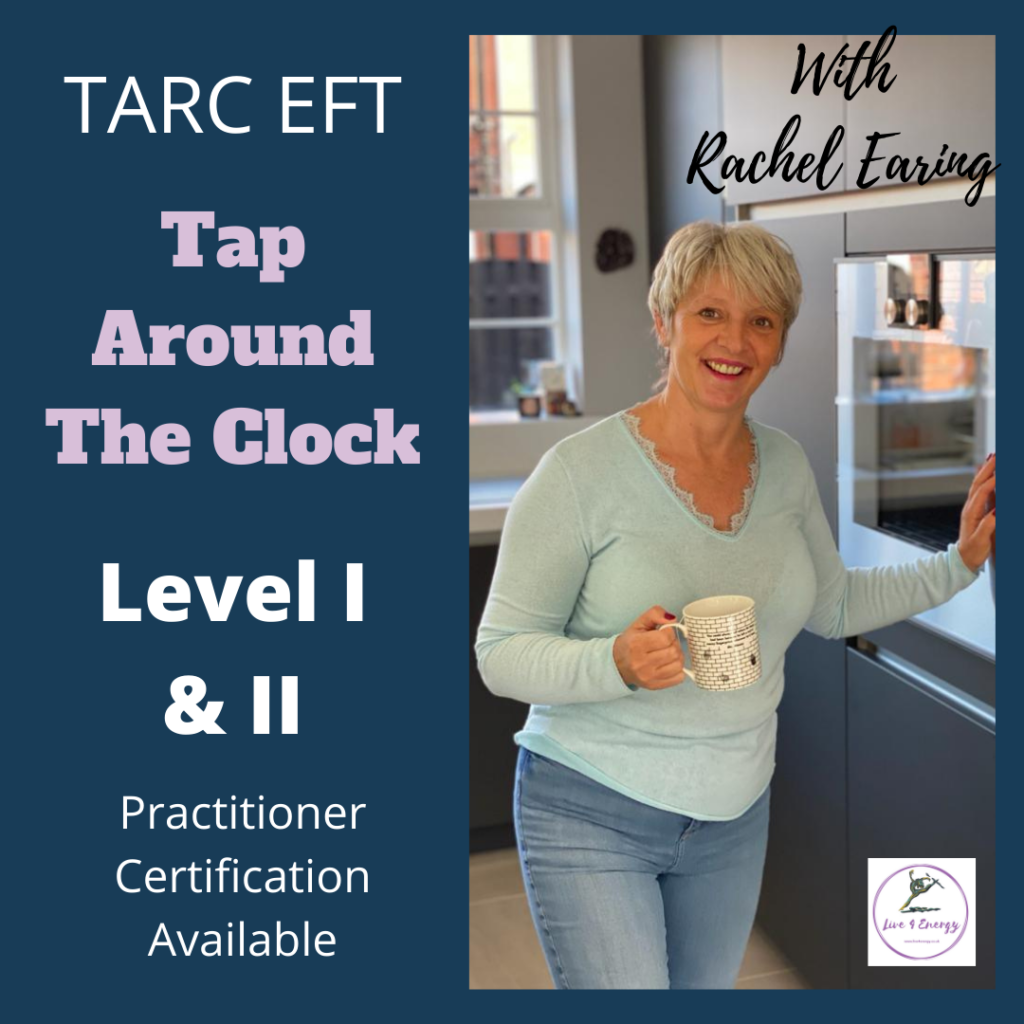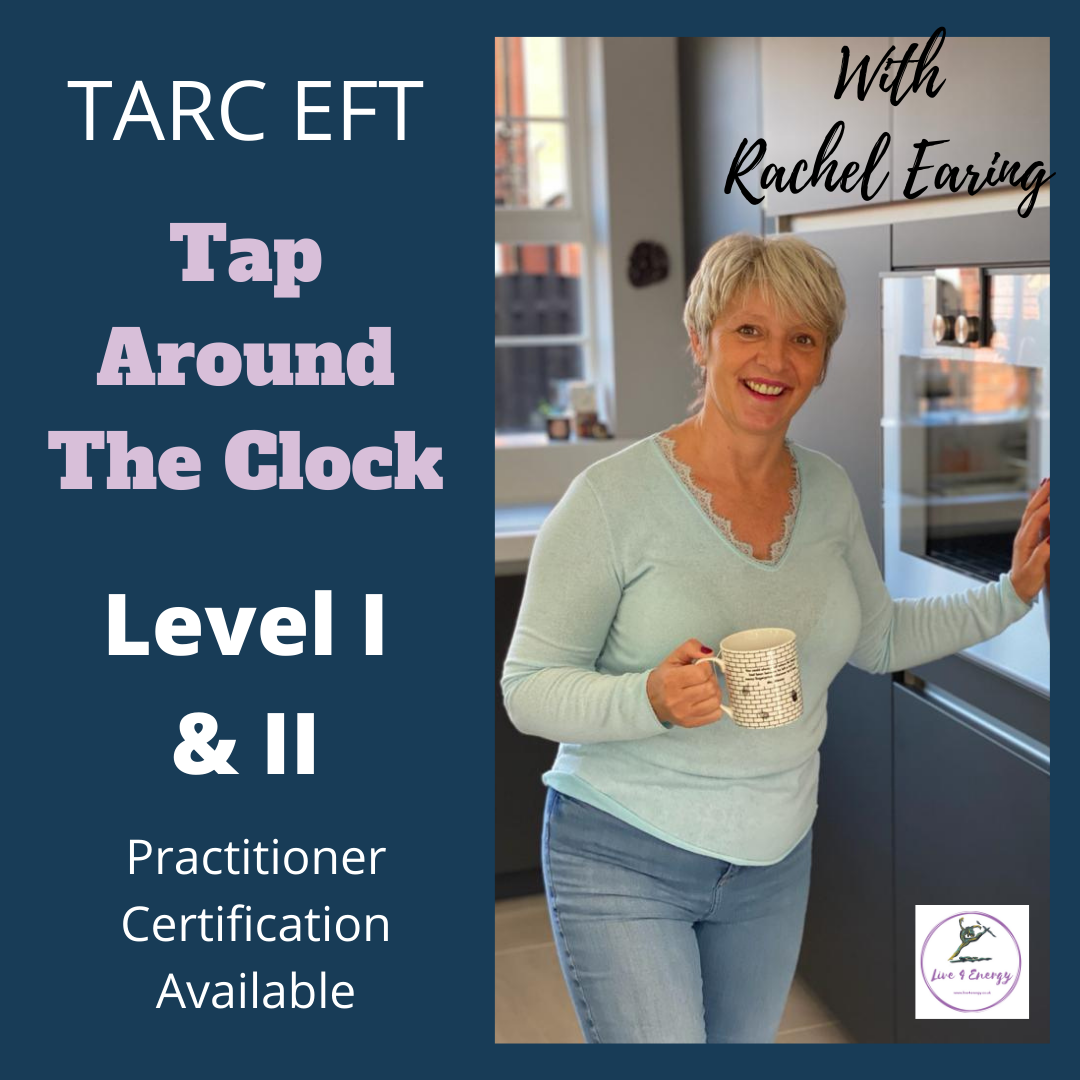 STRATEGIC BUSINESS FOR THERAPISTS
£180 for the Year!
Tania A Prince and Rachel Earing, have joined forces to bring Trainees and newly qualified Coaches, Practitioners and Therapists a full experience of how to set up their business effectively, efficiently and maintain sustainable growth moving forward.
Each month will cover basic business steps to implement with workbooks, videos and Zoom sessions, to allow step by step growth, without the overwhelm, as you gain confidence in doing what you really want to do, which is of course, working with your clients.