1st November 2020
TAP AROUND THE CLOCK - Tapping Into Self Mastery

Practitioner Level I & II Combined
Tap Around The Clock

(12 Months to complete)

12 Meridian Modules using Tap Around The Clock
Plus:
Basic Business Set up Information (Insurance / GDPR / Privacy Policy / Consent Forms)
Practitioner / Client conduct.
Preparing for a Session
Working with Colours
Working with Cell Alignment
Ancestral Lineage
& Language Alignment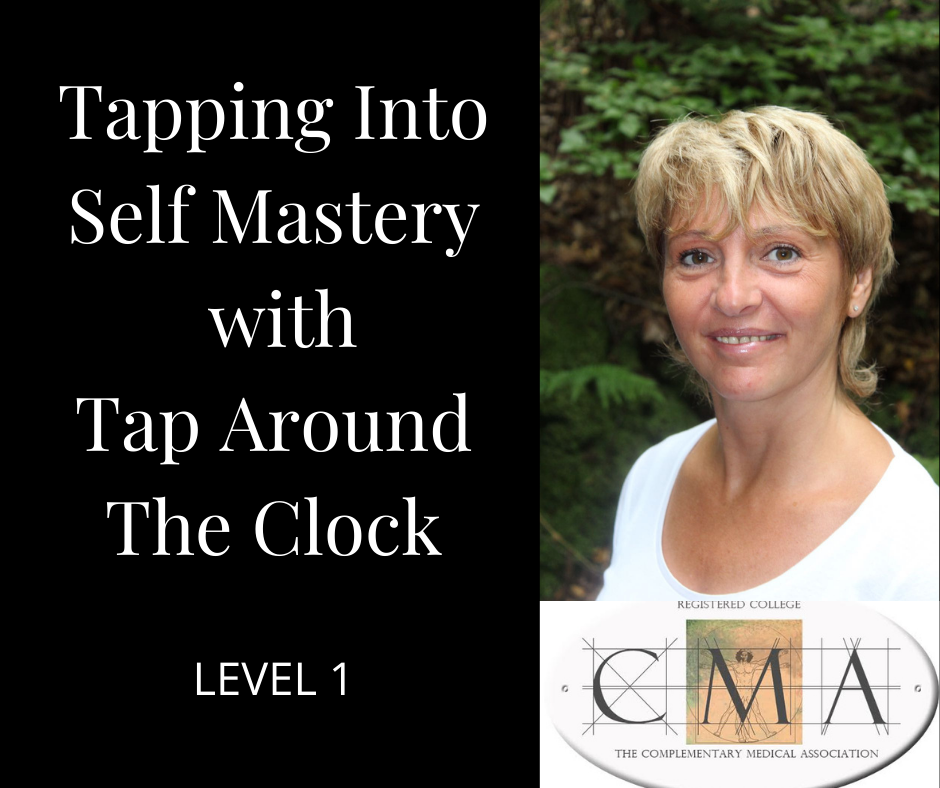 LEVEL 1  – TAP AROUND THE CLOCK
Commencing  –  1st November 2020
12 Week Course 
1 Meridian a Week
Tapping Technique for each Meridian
Negative, Physical & Positive Aspects uncovered through the 12 weeks.
Weekly Q&A Session on Zoom
Certificate of Completion.  
This course must be completed before moving onto Practitioner Level II
IT MEMBERSHIP
4 Group Healing sessions a month!
Held Monday evening 8pm GMT every week.  You can attend them all, once a month, even skip a month if you wish.
Affordable, result driven, consistant Alternative Therapy is now available every week online via ZOOM.
No more suffering in silence.
No more sinking further into the depths of despair.
No more pressing that self destruct button.
There is a way out!  It starts and ends with you!
Your Choices!
Your Energy!
Your Relationships
Your Finances
Your Sleep Pattern
Your Motivation
Your Sex Drive
Your Sexuality
Your Passion
Your Career
YOUR LIFE!   ARE YOU IN IT is the question?
If you're ready to take back control or at least start the process and possibly even understand how the process of transformation works then the IT MEMBERSHIP is for you!
You will experience:
EFT (Emotional Freedom Technique)
TAP AROUND THE CLOCK
NLP (Neuro Linguistic Programming)
HYPNOSIS
REIKI
MBIR (Mindfulness Based Inner Repatterning)
And you will experience radical results in Anxiety, Stress, Panic Attacks, Physical Tension, Insomnia, and so much more.
This price is available for a limited time only.
SELF DESTRUCT to SELF MASTERY?
ANGER to LOVE?
FEAR to COURAGE?
This Membership is all about being Consistant. It's VERY affordable, and offers effective momentum building to shift You forward, which will have a ripple effect on our Communities and Planet.
Are you joining us?
31st JANUARY 2021
TAP AROUND THE CLOCK – Tapping Into Self Mastery
Practitioner Level I & II
(12 Months to complete)
12 Meridian Modules using Tap Around The Clock
Plus:
Basic Business Set up Info  (Insurance / GDPR / Privacy Policy / Consent Forms
3 Case studies & exam.
How to Prepare Yourself Before A Session.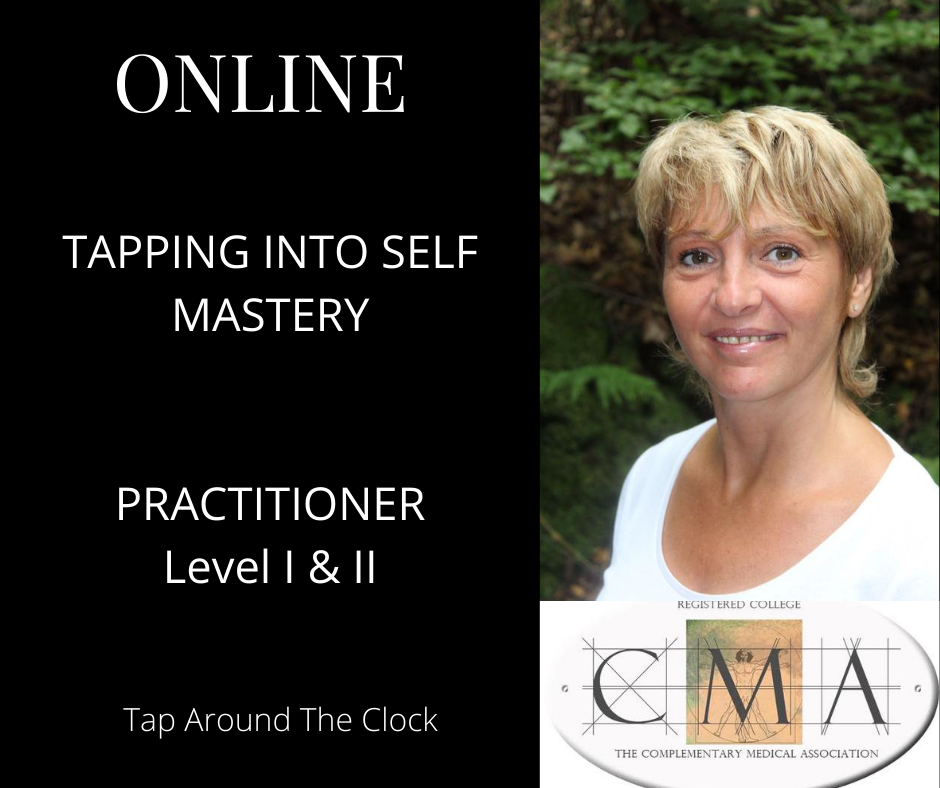 5th & 6th February 2021

Usui & Tera Mai Reiki Attunement


Level II

1000 - 1630 Hours

 

Usui Reiki & Tera-Mai™ Seichem

:
Seichem and Reiki are healing systems dating back to ancient Egypt (Seichem) and ancient Japan (Reiki). Seichem & Usui combined uses the elements of Earth (Reiki), Water (Sophi-el), Fire (Sakara) and Air/spirit (Angelic light) to heal emotional, mental & physical ailments.