Welcome our Incredible Edible Community Garden!
The garden was inspired by Rachel Earing who kept waking from a repetetive dreams of creating a community vegetable garden, which was quite amusing as she is not a seasoned gardener!
Talking to her neighbour, and good friend Jean Foster, they decided to create the garden together and 5 years later they are now waiting for a polytunnel to arrive  to enable vegetable growth from their own seeds!
The local community have been benefitting from organically, home grown vegetables, fruit and herbs over the last 4  years and Rachel & Jean are learning as they grow!
Do come and join us to get your hands dirty; be mindful and have fun!  
Mike is really enjoying his time with us below and he's given so much energy and knowledge to it's growth.
We will be holding our first Community Garden gathering for Halloween on the 30th October 2021 and you are invited to attend.
We will be playing games: catch the cookie, hide and treat in the park,hot foods and drinks and time for us all get to know each other better.
Plus come and plant a seed to help us on our way.
Donations are welcome and will all go to our Incredible Edible Garden.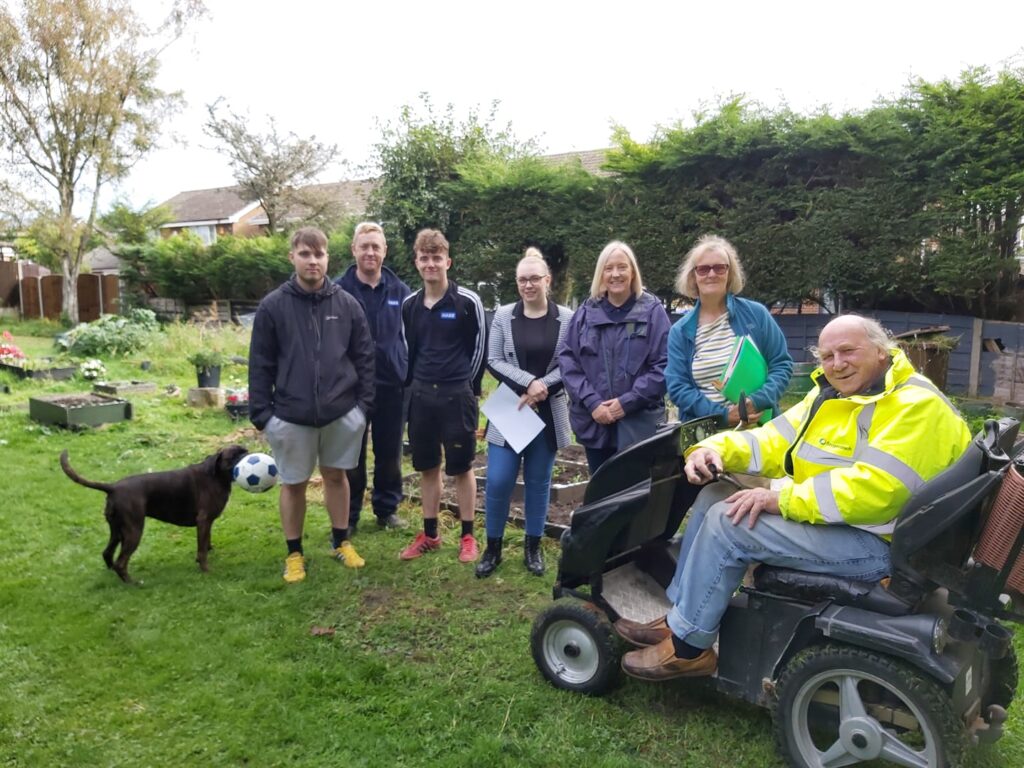 William Hare Group Ltd
We are priviliged that William Hare Group has been sponsoring us from our very first delivery of Top Soil 5 years ago nearly!
They kindly donated £250 for that to happen and we recently re-approached them for more assistance to maintain the beds etc.
We have been blown away by their offer of help with their wonderful Apprentices to assist in the garden & finding us a Polytunnel below.
More pictures will be uploaded and possibly videos too!
First Tunnels Ltd
The biggest thank you for our Polytunnel on it's way to us!  We can't tell you how truly excited we are to be able to grow our plants from seed throughout the ever changing seasons.
It's going to make the world of difference to what we produce!