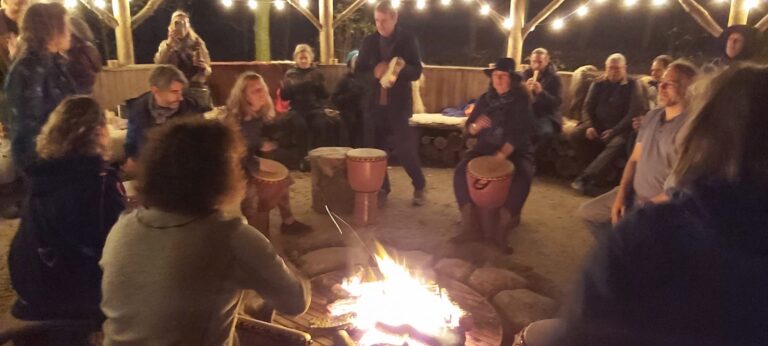 I think we all know someone who was just meant to be on stage, don't we? They're either
that really funny friend that has you in stitches all night with their one liners, or the
dramatic one that tells stories as if they have lived every inch of it.
So many people have changed over the last few years as well, haven't they? So many have written books or a chapter in a book and have the confidence to share their story in a
more public platform.  They understand how their story can actually help others
overcome their own emotional hurdles in life.
And, it's POWERFUL!
It's powerful for the person who feels liberated by sharing their story; free from the emotions they've been hiding behind for years; and it's powerful for those
reading it, wondering how they managed to become so open and free about such challenging topics.
Many question WHY?  Why do they need to share their story with the world?
How else do we build a community, without the campfire of old, that we shared our
stories and wisdom with the younger generations, visitors, family, friends?
Technology has opened up a whole new world of story telling possibilities and sharing Wisdom never gets outdated.  Does it?
First hand experience shared with someone you know and trust, is something we feel all the more
personally in our own gut and heart, as we listen or read it too.
That's why I'm enjoying putting my podcast together so much. I'm having conversations about the deep subjects I'm interested in, hearing first hand accounts of people I know, and I'm loving their stories.
It has made a massive impact on me over the last month as I've
recorded then listened/watched them back for the edit. It's given me a greater insight into what I wish to improve within myself, and given me huge connection into the experiences we all go through to reach the point we're at, right now.
It makes it all the more special that I'm able to share these delightful people with you too.  To experience within the comfort of your own home and possible fireplace.
This interview with Michelle Holmes, Actress from many TV productions, films and series spanning over 30 years is particularly enjoyable for me, as we were both brought up in the local town of Rochdale.
Now Rochdale in the 80's and 90's is known for all sorts of reasons and "Rita, Sue & Bob Too" which Michelle starred in, high lighted many of them particularly well. If you don't know and you can handle Northern Grit then give it a watch.   It's close to the bone.
Michelle's desire to be on stage started very early and listening to her stories of our home town and people I have worked with over the years at Granada TV, (now know as ITV)  fed my soul on so many levels it was an absolute delight to record.
If you have this desire to be on a stage, then please remember, starting local may just be the most important decision you ever make. Never underestimate the power of your local audience and how they may just end up being your biggest supporters down the line!
If you wish to catch the episode on YouTube then you can click here. If you prefer Spotify then click here.
You may enjoy the other episodes too as they unfold. Science and Consciousness discussions with a few surprise guests popping in along the way.
With so much free content and from so many world wide sources it will help many a public speaker collate their information to move forward with.
If you have a weird and wonderful tale to tell then why not get in touch and you may be able to join us on one of the episodes!
Blessings to you.
Rachel xx
P.P.S. If you feel like you need some extra support, just post in the FB group or hit
reply and I'll make sure that you get what you need.