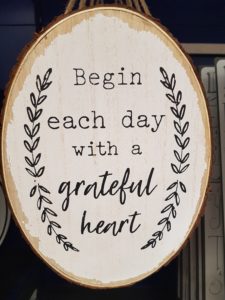 Re-Birth..
I wrote this journal before the outbreak of Coronavirus, but believe that many of the messages conveyed within it are even more relevant in light of the overwhelming despair that many of us feel right now. We fear the unknown, the uncertainty of our futures. We are immersed by the media reports, the loss of loved ones, the loss of livelihoods – the abrupt end of this life as we know it.
Prior to this global disaster, I suffered a catastrophic tragedy in my own world – an abrupt end that changed my life forever. And so, it is my experience that we will survive these turbulent times – with care, compassion and empathy we will remain buoyed.
So it's Spring time. The Snowdrops are popping their heads out of the frost bitten earth, searching out the sunlight. Baby lambs are being born all over the land, squealing with delight and playfulness. It is a time of Newness.  I long for the lighter days, particularly this year – it's time for awakening. March and its optimism brings me hope.
I have slowly woken up, from the long, cold harshness of this last winter. The savage months of unbearable grief; feelings swamped by the dense fog of sadness, blinding any sense of future happiness and joy. And yet, March appears and so too has the ray of life. I can finally see through the tears, my heart is broken but hasn't stopped beating and I can actually breathe again, just.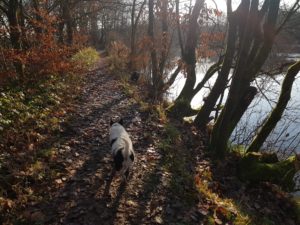 My life is playing out like the seasons.
As we entered Autumn, my beautiful brother died. Suddenly. Without any warning. He just died. Dead, like the leaves on the ground. As Dead as Winter.
The heart ache of his death has left the deepest scar. Because, unlike the death of parents; the death of a sibling is overwhelmingly tragic and frightening. I am bereft – it is the only word that fits – bereft in a far more consuming way than I ever thought possible. The death of my lovely, kind wonderful Mum nearly 30 years ago was gut wrenchingly painful, a pain that haunts me even today. And Papa, my hero, Dad, who had been terminally ill at the time of my Mum's death fought for another 2 decades. He was in the most appalling agony, but couldn't let go.  His death was almost a relief – no one should have to bear such illness as he did. His was no life at the end. And all throughout the loss of my parents, my brother was by my side, keeping me afloat. The stark realisation that he was in fact MY saviour and not the other way around has come as a violently as an earthquake and has left me unnerved. All these years I believed that I was holding him together, when in fact it was him who saved me from my sorrow. In life it is right that parents should die before their children and although my Mum died far too young, it was the right order. My father's body failed him and he was cruelly left to die a slow painful death – we were prepared, as much as we could be for his loss.  But my brother's death was so sudden, so unexpected – I am scared. I feel alone and so lost, that at times during the last few months I didn't think I could face the future. Bereft. But, for the huge circle of love that has surrounded me and kept me safe I'm not sure I would have come through the darkness. In so many ways I am blessed, but during the brutal, rawness of mourning and heartbreak I couldn't appreciate the love that remained.
And now it is spring and I am emerging from the consumption of death. It is a time of new beginnings. I tentatively step into life again, this time walking the path without my brother. Living, being alive without him seemed impossible during the Winter, but somehow with Spring I have felt the light of the season slowly fade my grief and the strength from the ground below pushing me towards the promise of a future.
And so, not unlike my grief, this pandemic will cause us despair, hurt and sorrow, but from it we will grow again, stronger, more mindful and grateful – we will appreciate what we have and we will be re-born. We will find a new normal. We will be more appreciative of what we have, we will truly value people and be more present.
In these challenging times I send you strength and resilience to brave each new day and remind you that every Winter is proceeded by Spring, and every Spring brings hope.
Anne Marie x