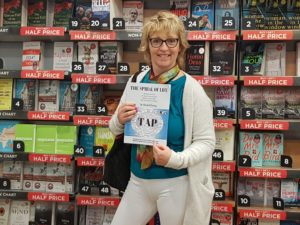 RACHEL EARING
……. Leading author and Live4Energy therapist works with families, individuals and businesses to help combat the mental health crisis in the UK.
Using Energy Therapy as the basis for all her mental health work Rachel combines techniques for each individual she works with. She incorporates their spontaneous reflexes to subtle language questioning to obtain the optimum results for all her clients.
"We have left, stunningly important pieces of ourselves, behind closed doors in our life journey so far; usually due to confusion, fear, shame and guilt at particular events in our lives." 
Rachel takes each person on a treasure hunt to retrieve what they've left behind each door, using all their senses to clear out, major or minor, trauma in their lives.
"Once we have gently reached each door, I empower each individual to reach in and reclaim their gemstone to take away with them; shine it up and show them how to let it sparkle in all its glory. Gemstones such as willpower, trust, resilience, focus, and self esteem are all qualities we need more and more of, the further we get in our journey of life.
It becomes very apparent that some of these are missing, when the same patterns keep repeating themselves in a life that we are trying so hard to change for the better."
Experiences such as:
Abusive relationships,
Weight issues,
Moving forward at work,
Finances,
Fear of failure/change,
Addiction
………these are just some of the examples.
Rachel uses her 20+ years experience at ITV/Granada TV to help clients think out of the box and be creative with their life journey.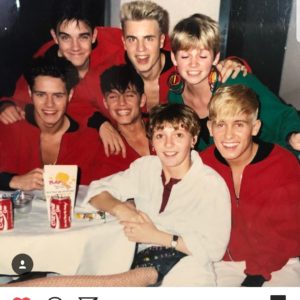 Rachel is expanding her family programme into the work place, universities, schools and community groups.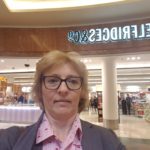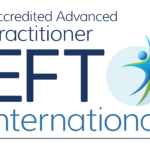 Accredited as an Advanced Practitioner in EFT, (Emotional Freedom Technique) a Master Practitioner in NLP, (Neuro Linguistic Programming), Hypnotist, Reiki Master and holds an Advanced Diploma in Diet & Nutrition, she has developed a 5 Step approach to keeping ourselves emotionally sustainable in this modern word riddled with the stigma of being in a mental health crisis .
"The answers are so simple if we bring ourselves back to using everything that we are, instead of replying completely on our logical brain which holds perhaps 1% of who we think we are."
If you're interested in learning 5 Steps to Sustainability, please feel free to sign up for our E.T.I.S programme.
Alternatively book your free call today to discuss your requirements and see how we can work together in the future.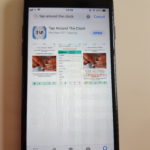 If you wish to sample our resources please CLICK HERE.
Tap Around The Clock is our FREE APPLE App designed to give you a mindfulness tool 24 hours a day.
Balancing your internal clock to the world you live and move around in.  Helping with Jet Lag, Sleep, Anxiety and Panic Attacks.  It's a fabulous download to have on your phone without needing a Wifi connection.  Combating Negative emotions, physical ailments and even has positive affirmations.  What else do you need!
Get in Touch for more details