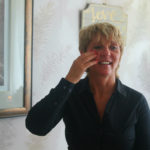 WE ARE…… Evolved Energy Therapists COMMITTED to being with you for the long haul.
WHY?   Because we VALUE You and your whole life Journey
We're NOT the Yo Yo, dip in and out sort of Therapy many people seek.
We're the Therapy that gives you a CONTINUITY OF CARE for life and we do mean to the end of life.
We're the Therapy that's there and becomes part of your family.
We're the Therapy that AWAKENS all your senses to your lifes' true purpose
We're the Therapy that ENGAGES you in your all senses to take ACTION
We're the Therapy that TRANSFORMS

your life from the mundain to the

MEANINGFUL

.

We're The Therapy that INSPIRES you to share and pay forward your gifts.
We're the Therapy that SUSTAINS you through life
We're the Therapy that sees you through the Spirals of each new challenge of life.
We're the Therapy that CELEBRATES with you all your achievements and goals.
We're the Therapy that helps you make PEACE with yourself.
HOW CAN WE OFFER THAT?
Our Therapist have had to work through their own life experiences first and are working continually on themselves and each other to SUSTAIN their own Theraputic journey,  just like you will.  We have created our own family and work together to improve in everything we do.
We understand your journey and what it takes to move forward.  We have worked through our own issues below and will compassionately help you do the same.
Abandonment, Abuse, Addiction, Anxiety, Birth Trauma, Bullying, Depression, Divorce, Embarrassment, Failure, Grief, Grooming, Guilt, Loss, Physical Pain, Pregnancy, Separation, Single Parenting, Projection, Trauma, Womb Trauma,